Clandestine Lingerie
Fashion collection created in 2007 which is designed for passionate and mysterious women who is extremely provocative in her private life. The collection is made of special lace, tull and embroidery.
Clandestine Fashion Lingerie Spring-Summer 2010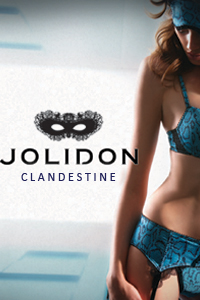 To access this collection you need a password, please
apply here
or request one by email or phone.
Clandestine Lingerie Fall-Winter-2009