Jolidon Lingerie
Fashion collection designed for feminine and elegant women. The collection is made of special lace, microfibre, tull and is changed twice per year spring-summer and fall-winter collections. The brand is built around the concept absolute femininity.
Jolidon Fashion Lingerie Spring-Summer 2010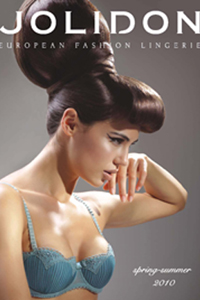 To access this collection you need a password, please
apply here
or request one by email or phone.
Jolidon Fashion Lingerie Fall-Winter 2009